Where You Can Be Your Best
Choosing your career required serious consideration, substantial investment of time, resources and energy.   We believe you should reap the rewards of your investment with a firm that respects your career and personal goals.  We look for people who thrive in an environment that offers accountability, autonomy, freedom, mutual respect, trust and work-life balance.
While the phrase work-life balance has almost become a cliché, the fact is, your career is indeed integrated into every part of your life.  Our goal is to provide an environment that surrounds you with professional and dedicated colleagues, all focused on the same things – providing excellent work, excellent client service and excellent communication. 
When that happens, only good things follow.  Your work time is concise and efficient and that enables you to enjoy your non-work time even more.
To support you in your Simons Bitzer career, we provide:
Staff Development Workshops and Seminars
Team Building Outings
Career Growth Support
Schedule Flexibility
On-site Snacks and Drinks
On-site Tax Season Lunches and Dinners
Business Casual Dress Code (unless the circumstance calls for something more professional)
Benefits Package:
Simons Bitzer provides competitive salaries and a benefits program to support personal, family and professional needs:
Unlimited PTO  
CPA Passing Bonus
Medical and Vision Insurance
Employee Bonus Incentive Program
SIMPLE Plan
Life Insurance, Supplemental Insurance, Short-/Long-term Disability Insurance also available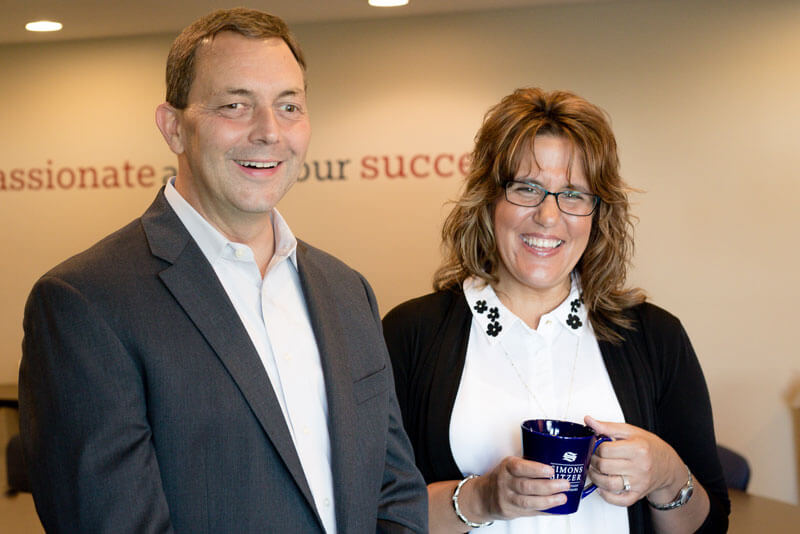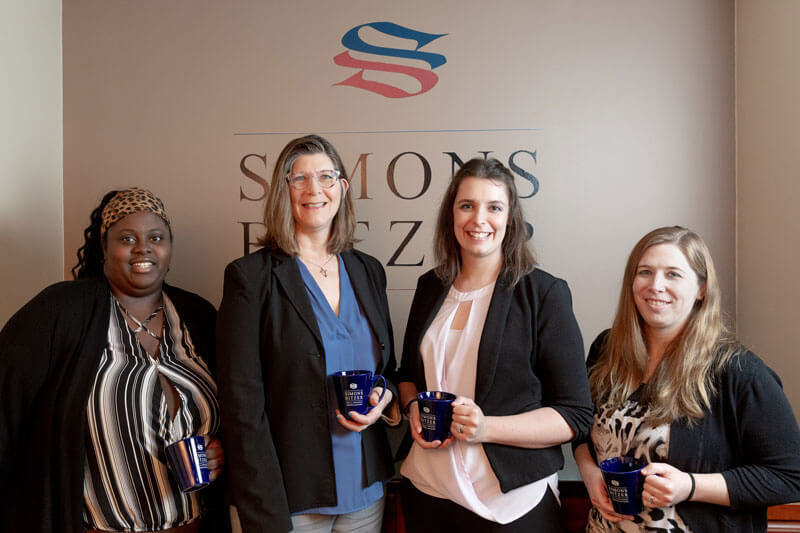 Are you the right fit for our team?
You bring experience and professionalism to the table and now you want to utilize your skills in a new setting with new challenges. To see what opportunities are currently available, view our openings below.
We understand.  Your goal is to be exposed to real-world accounting and discover the areas you really like.  Learning that can go a long way in guiding your future career decisions.  If you would like to learn more about the Simons Bitzer Internship Program, apply below.
"My business relationship with Simons Bitzer began in 2009, and once introduced, Greg and his skilled and talented team were very proactive and professional. They took the time to get to know me and my business. They have become a trusted partner and I appreciate their business savvy approach to problem solving, and their immediate response to any questions. Collectively, the team has a wealth of knowledge, and they are proactive on all my tax and accounting needs, allowing me the freedom to focus on growing my business.
It gives me great security to know there's always quality advice on hand as my business grows and I have to make decisions. I highly recommend Simons Bitzer to those who are thinking of seeking professional accounting services, or to simply provide a "health check" on your current accounting business."
–Deb Walton, Owner, Indy City Gifts