Simons Bitzer, under the direction of Greg Simons, CPA, Principal and Founder, has been providing innovative and practical solutions to even the most complex business challenges since 1995.  Our consulting teams partner with clients to improve business performance and create a competitive advantage.
We take a unique and specific approach to the services we provide, from entire strategic business plans to personal tax planning projects. Our approach consists of four important steps: Strategize, Plan, Implement, and Monitor, or what we refer to as SPIM™. By using this approach, we can ensure that the services provided are precisely as intended with the results achieved in a timely manner and according to plan. We also monitor the progress to determine the success of each action taken.
Our Values
We believe in a world that is constantly changing, it is more important than ever to exhibit our commitment to honesty, integrity and professionalism, every day in all that we do.  Our people are our strength; our combined knowledge is our wealth; and our reputation is our cornerstone.
Community Commitment
The people of Simons Bitzer are committed to making our communities better places to live, work and thrive.  We support numerous nonprofits, civic, and business organizations through monetary and volunteer efforts.  We serve on Boards, volunteer to lend a helping hand, and spearhead events to raise awareness for impactful change.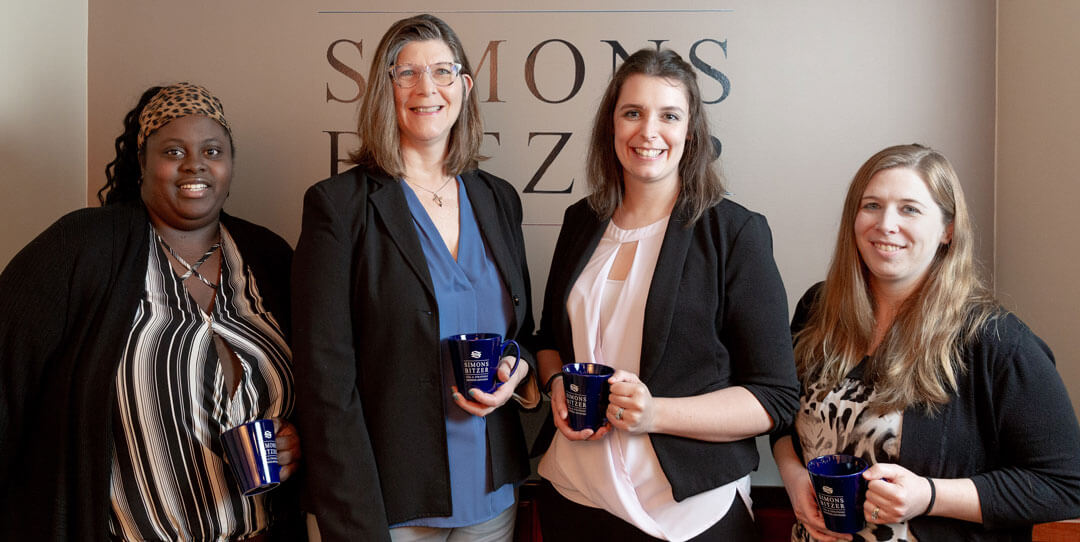 "Simons Bitzer has been a true ally in the financial health and management of our firm. Simon's brings controls, accountability, fairness and compliance to our books and peace of mind to our owners."
–Eddie Pillow, Pillow Express Delivery